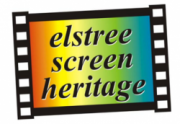 In 1996 when the British Film Institute decided to celebrate the Centenary of Cinema in the UK it provided over 200 commemorative plaques across the UK. Our unique film heritage was recognised when the Town Council was awarded 18 of these plaques. Most of these were unveiled in 1996; since then the Town Council has awarded another 6 plaques, and new heritage panels are added every year.
To encourage local residents as well as visitors to take pride in our film and television heritage, under the "First Impressions" project each plaque has been moved to make it easier to read and mounted on a heritage panel with added information about the recipient.
[Best_Wordpress_Gallery id="1″ gal_title="Guided Tour"]
We now invite you to join us at 10:00 on Sunday 29th May at Elstree & Borehamwood train station for a guided tour of the Heritage Trail.
Paul Welsh will lead the tour and it is absolutely free!
This walk is sponsored by Hertfordshire's "Countryside Management Group" and is part of their County-wide "Year of Walking".
To book your place simply visit their website
www.hertsdirect.org/walkingfestival
For more information please email us at
contact@elstreescreenheritage.org
or phone 0208 953 2903 and leave a message.
See you on the 29th !